The first installment of our monthly anthologies of stories from readers, followers, and fellow human beings.
Stories v1 / Your Words. Your Voices. Your Stories.
It seems important that as an organization dedicated to the telling of socially-relevant and culturally-engaged stories we should make space to share some of those with our readers.

Hence the inaugural edition of "Stories" a monthly newsletter that showcases voices from across the country and world.

Stories that reflect a space, place, and identify. Stories that speak to us about our places of difference so we may grow more closely in our unity. We choose to believe that the power of the words shared in this space will help bridge the gap between us and bring us closer together.

This month's installment highlights Black identity stories from different parts of the country. Keep scrolling to read more.
Next month's anthology will be focused on Women's History. If you have a story you'd like to share about being/becoming/struggling please share.

Yours in Voice & Verse,
Kaye & Jessica
"Those who tell the stories rule the world." - Hopi American Indian proverb
If You Ask Me
Maryam Abdilah
If you ask me who I am?
I will tell you who I am with short introduction
I am a Muslim Black African Woman

I am proud to shout it out
I am not a black slave in front of peoples judgement
People ask me every time how can you handle being both
Muslim and Black African
My answer to you is, Allah create me like this
And I am so grateful for that.

True, it's a choice to be whoever you like.
But I would rather stay to who I am and rise my head high
Proud of being who I am.

People think that black people have a bad memory of history
But history is history; can't change it
We only can change the future by rising our voices and saying
I am proud to be black, so put that in your ears and remember it

With a broken heart I see so much bias in this life right now.
We are living on this earth, but not as one.
God created us brown and white, not another color.
This earth is big and belongs to all of us.
It includes all humans, white and black.
The animals who live underwater or live on air.

Doesn't matter who we are, what matters is how we can be as human beings
We forgot about history and we keep repeating the same mistake over and over.
We as human are fighting for nothing.
The animals don't do that
Who are we to fight each other as humans based on skin color?

People ask me how can I be strong with all of this
My answer is 'Faith' and belief in God.
And I am feeling satisfaction with my life
With my head high, full of confidence of living this life that God gave me
And I am so happy to say that, the past is past and we can learn from life and be better in the future
As humans we have freedom to dream, and as Black African Woman
I can make my dream come true
no matter how long it takes
I realized this world will forever have judgement, no matter who we are.
But I don't care and it won't affect me
My message to all is being a Black is something rare here, something to be proud of

I will always rise my head high up and smile
If anyone asks me, who are you?
I will look at you and proudly say it

I am a Black Muslim African Woman

Maryam is a Black African Muslim woman, a graduate of the New America School, Pickens Technical College and the Community College of Denver. She performs dance, is a member of the Colorado Refugee Speakers Bureau and was featured in the film Beyond the Wall: 2018. She has lived in Kuwait, Syria, Turkey and now calls Denver home.
¿Donde está la leche?
Sam Casanova

¿Donde está la leche?
This was the start to every morning. I make the coffee; and before I even set the mug on the table, he says, ¿Donde está la leche?
He loves milk in his coffee. He won't drink it any other way. If I'm lucky, he'll give me some.
He says, niñas no beben café—unless, the milk overwhelms the coffee. My mom hates café con leche. She takes it black.
She loves the robust taste, the overwhelming flavor, the bitterness that sits on her tongue. I can see her staring, dreaming into her coffee mug—losing herself in the dark swirls, losing herself in her reflection.
¿Donde está la leche?
I grab the milk from the fridge and I pour it into his mug. He prefers a little more than half of his cup filled with milk—he says the milk is the best part.
He appreciates the gentleness, the subtlety, the sweetness. It's easier to swallow, he says. He too stares into his mug, smiling into his reflection.
I can smell both the creamy vanilla aroma and smoky bean scent dance in the air around me. My mom's coffee burns my nose. It's harsh. Too harsh for me.
I turn to my dad. Can I have some? He looks up, looks to my mother and then back at me. He takes one more sip and tells me to fill the rest of the mug with milk.
Milk isn't good for her, my mom says. It'll upset her stomach. My dad shrugs, dismissing her.
It smells like pure honey now.
He hands me his mug. I look in to see if I can find my reflection, the same way he sees his.
My mom watches me search. She flashes a small smile; her eyes say, like me, you too are robust and bold. You will not find yourself in a mug of watered down coffee.
I know she's right but I continue my search. I can sense her disappointment. Prefiero el café con leche—I want to be easy to swallow.
Sam is a queer Afro-Latina who writes with the intention of shedding light on the intersecting points of identity, specifically relating to race, sexuality and gender. Being born to a light-skinned Puerto Rican father as well as to a dark-skinned Black-Aruban mother, Casanova writes to emphasize both the challenges and beauty of being a mixed-race child. Through her writing, Casanova hopes to explore and highlight quieted topics such as colorism and anti-blackness in POC (people of color) communities as well as challenge the stereotypes on what it means to be Black or LatinX in this day and age.
Justifying my blackness
Adrian M. McLemore
My favorite musician is a young 69 year old white man from Freehold, New Jersey named Bruce Springsteen. My favorite tv show is the West Wing, and in my spare time I enjoy long stints on my couch watching C-Span w/ a nice glass of orange juice.
Am I black enough?
I've been asking myself this question for the better part of 17 years. Ever since my sophomore year of high school. When I traded in my corn roll braids / du-rag and baggy pants in for cheap suits from the goodwill and a brush fade haircut. I didn't realize it at the time but now that I'm older I can reflect on the number one question I was asked when I made the change from "black Adrian" to "white Adrian" as I was a labeled on the bus or in the street: "Are you on your way to court?"
As if the only time my blackness was justified and defined was to be headed to some punitive judicial proceeding. No, I was simply on my way to school where I also fought to justify my blackness. Here, at a predominately black urban school, I was still ostracized by the same peers who elected me class president.
"Adrian, why do you always have to talk so white?" I would often ask myself; what does that even mean? Later on, when it was discovered that I was in foster care my fellow classmates would remark: "Wow, we had no idea. We thought you lived in the suburbs, had two parents, etc."
I tried to pretend that it didn't bother me. That they were just comments. That the adherent & inherent systemic stigmas of our society don't bother me. I kept trying to tell myself to be comfortable in my own skin. Walk with pride, speak with passion, and act with conviction. All the while asking myself when I would look in the mirror:
Am I black enough?
I enrolled in college and this internal battle persisted. My college was nick-named White State University because of its lack of diversity. Why didn't I choose one of the HBCUs down the street? And there were more questions people had. Why didn't I pledge one of the divine nine fraternities/sororities. Why didn't I join the Black Student Union? My lack of participation in these organizations was noticed. Then the rumors began to spread: He's stuck up. He's not really black. He's not one of us.
The truth of the matter was that I hated labels. Labels meant stigmas. Stigmas mean misunderstanding. I was tired of being misunderstood. As soon as you announce that you're a conservative or liberal, an alpha or a kappa; you're labeled, stigmatized, judged.
I was tired of that. I had enough of that when I was in care. Black male teenagers are the hardest young people to adopt from foster care. Why? Societal labels.
What did you do? Why didn't your parents want you? What's wrong with them? What's wrong with you? College was like being in foster care all over again. I simply emancipated from one institution to another. The questions became too tiresome to answer. I resolved myself to just become an "Adrian". Whatever that meant. No labels, no letter(s) after my name. I thought that would work.
It didn't. I gradated from college and entered the workforce. It's still the same. Today the running joke is "Adrian, you're a middle age white man in a black man's body." Again, what does that even mean? (lol)
Let me say this in all of my sincerity, honesty, vulnerability, and authenticity; my name is Adrian. I love Springsteen. I can play spades and I also hate chitterlings. I am a political science geek and I believe 2-Pac is still alive. I love Star Wars more than I love Empire. I cry in public; I also cry in private. I wear suits because I want to, not because I'm going into a courtroom. Every day I wake up and advocate on behalf of children and families, mental health services, criminal justice reform, and a host of other causes near and dear to my heart.
Am I black enough? Wait Don't answer that. There's no need to justify my blackness. -A.
Adrian works for the Annie E. Casey Foundation in Baltimore MD. He partners with child welfare agencies/directors, state legislatures and community stakeholders across the country to improve permanency outcomes for older youth, stimulate family & youth engagement, and implement effective policy strategies that lead to positive system reform and change.
the n word
nya newbold
Yes I'm gonna flip my wig
Yes I'm gonna cause a scene
My greats didn't sit in a dinner and get spitted on for me not to have the freedom to speak my mind
The way they felt being called the n word with a er at the end of it is the way I feel when I hear it slip from between the lips of the ignorant people.
Because see that means you've become comfortable with it and you use as if there is no damn history to it, as if that word didn't walk through hell and back.
Martin did give I have a dream speech for you to become too comfortable with it.
"Negro" "Nigger" "Nigga"
The generations of one word
They took my brother treyvon Martin for being this
They hung my brother emmet till for being this Rosa sat for this Martin marched for this
They judge us for this
They put up signs to because of this
They beat us for this
They shoot us down for this
They hate us for this
But you don't get it
The word nigga is not yours
It's a word that degraded us a word so strong
Nya is from Denver, Colorado. The oldest of three siblings who loves old school hip hop like Keep Your Head Up by Tupac. She's an activist in training who is Class of 2022 at GALS High School.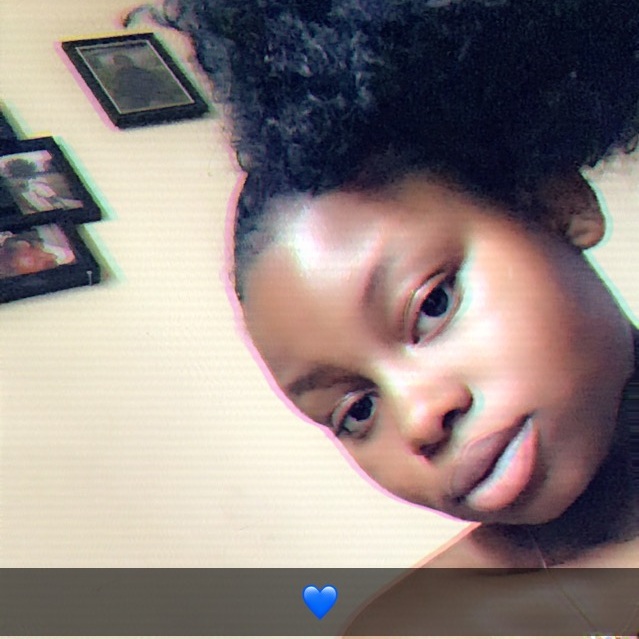 where are all the brown boys?
Densil Porteous
I was recently reading a post by an old college associate, Zack Rosen, on thenewgay.com and I was moved to create. In his post about Antoine Dodson, of "Hide your kids, hide your wife" fame, he writes about the lack of representation of queer people of color in the media. OK, well while Rosen doesn't fully explore the concept he references the idea and points out that Rob Smith, AugustAfterElton, really explores the idea in a deeper fashion. The "net, net" (my old boss would say that all the time) is where are all the brown boys? And I specifically ask about boys because the media seems obsessive about white gay males, fascinated by any kind of lesbian, but fully uninterested in the brown boys.
The saturation of Dodson in the media goes to support the traditional stereotype of gay males of color in the mainstream media. Gay men of color are general depicted as flamboyant—you know the ones with their arms akimbo, their voices which seem to be at follow as sweetly as honey from the hive, and that swoosh when they walk that every women seems to envy. So, no I understand Dodson is a real person and not some caricature, but what gets me is that the reason it became such a popular item was because of his flamboyant nature. So what is the obsession with this particular caricature that is the consistent representation in the media?
As a student of sociology I could explore the ideas of the "demasculinization" of the black male and its reaffirmation through the over saturation of these images in the mainstream media…but I am not going there because I don't think that is the case. What I simply want to say is lets encourage more variety in what we see out there. No fault of Antoine Dodson's because he is who he is…but I want people to understand we aren't all like that. Regardless of what you see on RuPaul's show, the men that serve as sidekicks on The Real Housewives shows, or the other effeminate gay men of color you have come to know over the years just know there are some of us who are more like Will from Will & Grace, Kevin from Brothers & Sisters, oh and even Brian from Queer as Folk (yeah that's me).

I give kudos to Smith for fully exploring, and questioning, why there isn't more variety of gay men of color in the media. And I am sorry that Mr. Dodson will be used as a focal point to engender conversation.
Densil identifies as a gay, Jamacian-born-American-naturalized, Jewish man. He lives in Columbus, Ohio with his partner and foster-daughter where he is an advisor at Rev1 Ventures.
Blended Yes…But Not By Race
Mare T. Senizaiz
As the last few days of Black History Month come to a close, I find myself rolling the term "blended family" over in my mind. In the past couple of months this phrase has landed on my lap for various reasons related to conversations about the diversity of my family. As I sit at my desk staring at a colorful tin pear, a smile floods my face and my heart explodes. Given to me by a niece I affectionately refer to as "my favorite 11-year-old" as a Christmas gift four years ago, when she was still mesmerized by the straightness of my hair and the shade of my skin.
More thoughts and memories this time of my two great-nephews who each are on the way to young adulthood. Their striking good looks, gentle spirits flood my heart with a warmth that has no connection to the bi-racial label used by others to define them.
As an aunt in a large family where personalities, ages and yes different races have always been present. I'm curious why I myself never used the word "blended." With these three I've been privy to their parents deliberate discussions and actions to expose and include their culture in the same way everyone has in our family with their children.
This isn't to say I'm not aware of the world we walk in today. I inhale deeply exhale cautiously anytime a racially motivated crime comes to my attention. For me this isn't a news item, it's a reminder of the harsh reality that though I may look upon with loving eyes these three family members…not everyone will. Ignorance, fear and hate…now there's a "blend" I could do without in this world.
Long before these three were born, my family was blended. We've always celebrated, respected and included differences pretty much the same way. Hmm…and there it is. Those conversations and term "blended" were used to point out a skin color. It doesn't resonate with me because that isn't how I was raised to categorize a person. By skin color.
Am I from a blended family? Absolutely! What is it that we blend? We blend traditions, cultures, preferences and viewpoints. We blend the past with the present, not always smoothly or even with great awareness that this is what we've been doing for a lifetime. And like all things blended…individually great on their own, yet when mixed creates something entirely better.
Mare is a coffee lover, an artist and writer. She's also a Catalyst Life Coach enjoying what the 2nd half of life is all about.